"Charitre Olage Ondu Bhattada Chittha", an educative programme was held on October 17,2021 at "Ninada Rangamandira", Pavanje in association with Mangalore University and Rani Abbaka ahyana Peeta- Mangala Gangotri.
The programme was based on the agricultural practices followed by the ancient people and the use of the various natural resources available from the nature, which would enhance the health of the common man.
Resource person Sacheth suvarna Shared his experience regarding the same. Programme was inaugurated by Sri Mahabala Poojari Kadambodi . Mrs Prathibha Kulai, Sri Yadava Devadiga, Sri Varun Chauta ,Principal Prof Krishnamoorthy P , Sri Ganesh amin Sankamar and other dignitaries were present in the programme.
Programme officer Mrs Prateeksha P. was felicitated for her achievement for receiving Best Programme officer State award for the year 2017-2018. An Quiz Competition regarding the rural practices and resources available around was done to the volunteers . Nearly 100  Volunteers Participated in the session along with the Programme officers Prateeksha P. and Poornima Gokhale.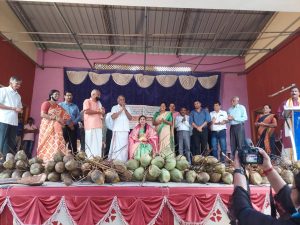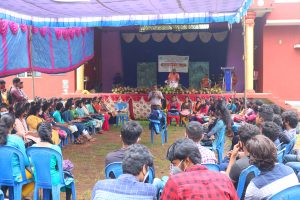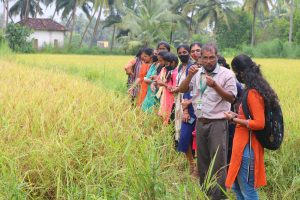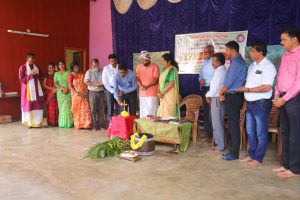 https://drive.google.com/file/d/1lcjCm8XBXw826PKstLtZBVlaaQBg9coJ/view?usp=sharing