Govinda Dasa College Youth Red Cross Wing organized a four-day Annual camp for YRC volunteers of our college from 8thMay 2022 to 11th May 2022. The Red Cross Committee State Representative Shri Yathish Baikampady  inaugurated the programme. While addressing the gathering he said that we should create the awareness about different issues we may face in society and how we can render helping hands during those emergency situations.     The Principal Prof. Krishnamoorty P., presided over the inaugural Programme.  The Managlore University Youth Red Cross society Nodal Officer Shri Ganapathi Gowda gave the Keynote to the gathering. The Corporator of Municipal City Corporation Shri Varun Chowta,Sri H. Shriranga, Secretary, Hindu Vidyadayinee Sangha (R), Surathkal, The Resource person  Mr. Sachet Suvarna, Mr. Srikanth, member of Redcross unit were present on the dias. The YRC Wing Officer Mrs. Pratheeksha  welcomed the gathering. Ms. Poornima Gokhale conveyed the vote of thanks. Deepa Baliga mastered the ceremony. Total 65 participants from our unit enrolled for the annual camp. May 8th is also celebrating  as World Redcross Day. The Managlore University Youth Red Cross society Nodal Officer Shri Ganapathi Gowda gave the information of history of World Redcorss.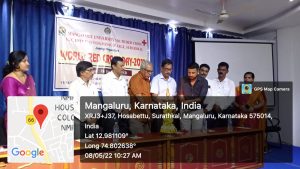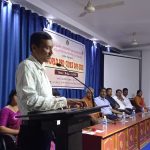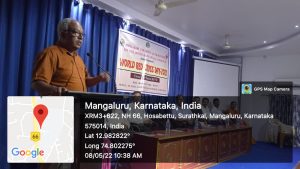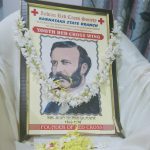 Day 1: –
Resource Person: – Mr. Sacheth Suvarna The MC member & Director Sub Committee First Aid, IRCS, DK District
Morning Session: – Introduction to Redcross Society and its activities.
Afternoon Session: -Outdoor activity : Tent Pitching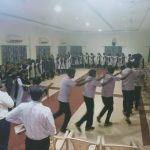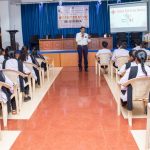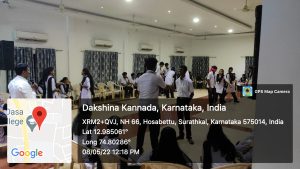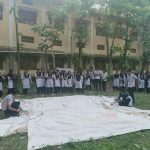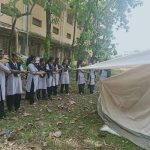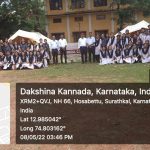 Day 2:
Resource Person:-Mr. K. Jagadish Adapa,Chairman and Managing Director, Usha Fire Safety Equipments Pvt. Ltd
Moring Session: Introduction to Life Saving Skills and Disaster Management
Afternoon Session: Practical session about Life Saving , Firs Aid and Disaster Management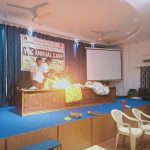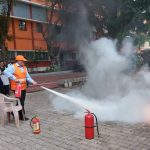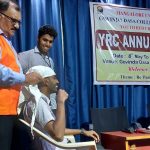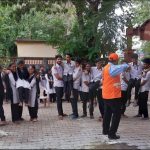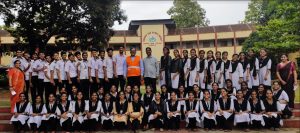 Day 3:
Session 1:
Resource Person:-Mrs. Nithyashree B.V., Nodal officer, YRC , Yenepoya  deemed University
Topic: – Awareness on general Cancer and person Hygiene
Session 2: –
Resource Persons: Mr. Vinod and Group
Topic: – Awareness on Blood Donation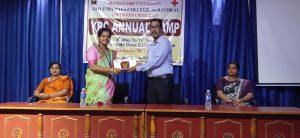 Day 4:
Different Competitions held for YRC volunteers.