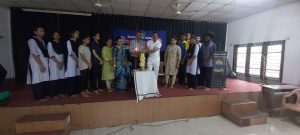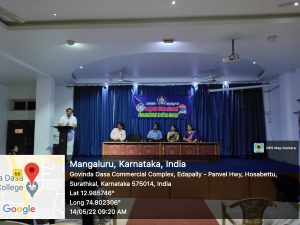 On Account of International Yoga Day Six days Yoga Camp was organised in our college.
On 9thn May 2022 there was formal Inaugral Programme of Yoga Camp 2022
Yoga Guru Dr. M Jagadish Shetty taught various Asanaas and best Yoga Mudras to the students.
He also addressed the students about the uses of those Mudras & Asanaas.
On 14th May 2022 there was an Validictory programme was held and participation certificate was distributed to the students.
Yoga Guru was felicitated by the Principla Prof. P Krishnamurthy.