venue: AV Hall
date: 18/11/2022
Department of Post Graduate studies and Research in Commerce in association with Bajaj  Finserve  Ltd.  has organized a certificate programme on banking ,finance and insurance on 18/11/2022 for the M.com students.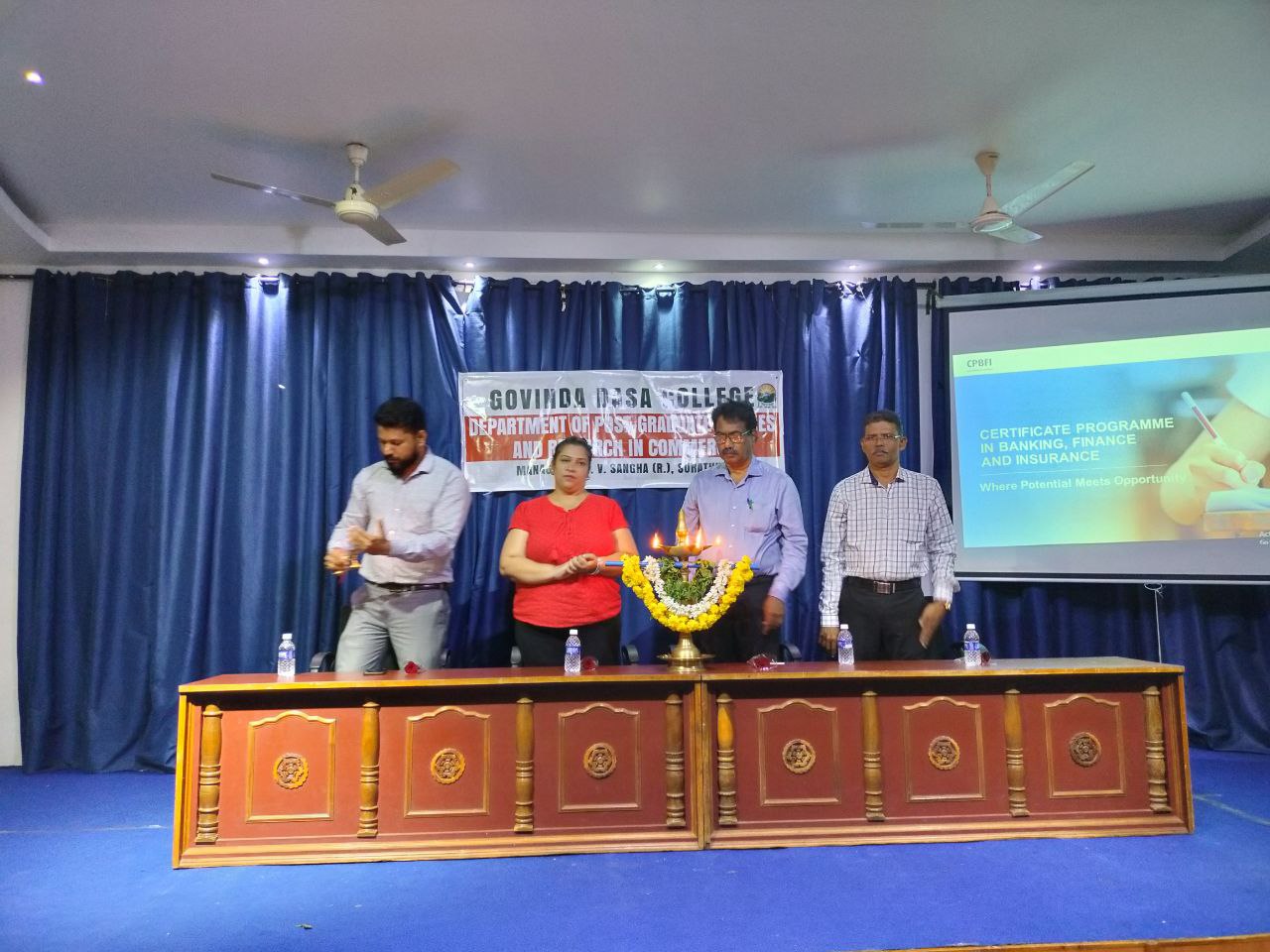 Ms. Rashmi Mansukhani , project manager Bajaj Finserv Ltd. pune was the chief guest of the day. She said that, CPBFI programme combines elements from industry training , MBA, and psychology. She also cleared that what skills that the industry wants and pointed  out on the demand -supply gap in the talent market.
Prof. Krishnamoorthy -principal ,Mr. Harisha Acharya IQAC Co-ordinator , Mr.Sajan M Acharya head of the department were present . Ms. Srilaxmi student of 2nd M.Com. compered the programme. This programme was conducted both through online and offline . 25 Final M.com. students and 6 previous M.com students  benefited  from the certificate programme.