Rishith, I BA Student  presented  book Review on " Tulunada Mayakarere  by Raghu Gurupura, dated 02.01.23 at 1.00 PM.
In this program, College  Principal Prof. P. Krishnamurthy,   Famous writer sri. Rajendra B Shetty, GDC Alumni Association Member Sri. Srikanth Hosabettu, Prof. Harish Acharya,  Smt. Daya Suvarna, Capt. Sudha U Shetty, Dr. VIjaylaxmi,   were present.
I BA Student, Manish D Shetty  welcomed the gathering  and  proposed the vote of thanks.  Sri. Rajendra Shetty  hand over the certificate to Rishith.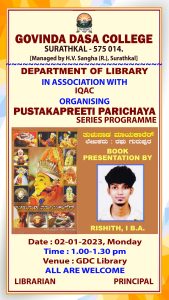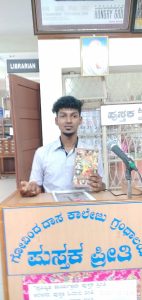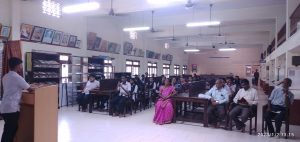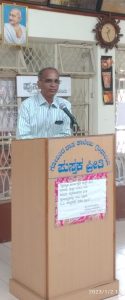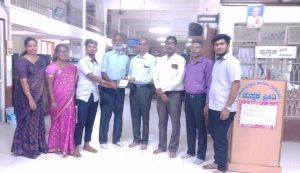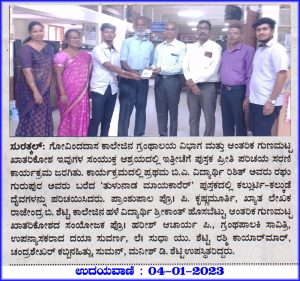 Tulunada Mayakarere by Raghu Gurupurua (Book Presentation by Rishith